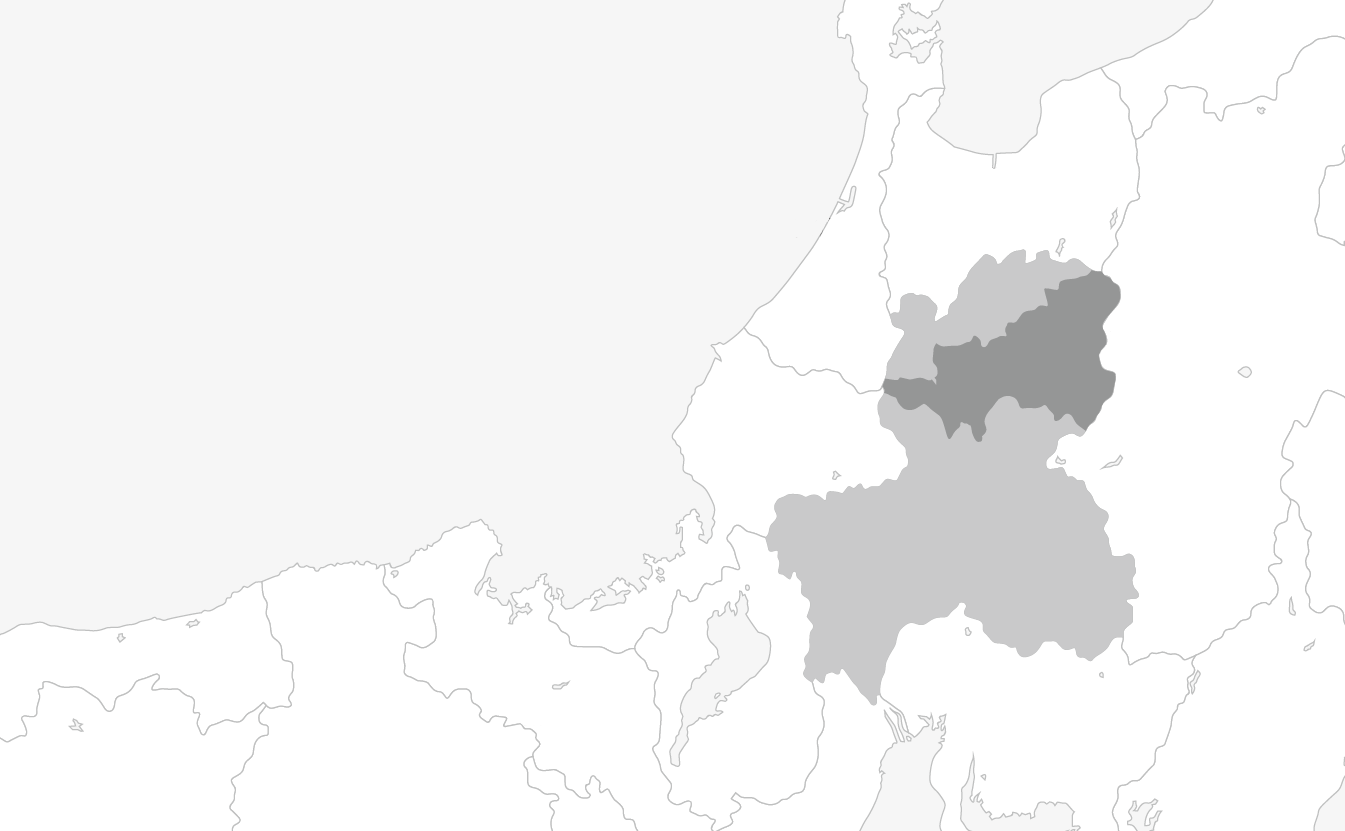 Takayama & Shirakawago 2-3 days tour
You will be satisfied by exploring Hida Takayama & Shirakawa-go area within 2-3 days with our experienced local guide.
Itinerary
Day 1
Shirakawa-go

2 hours walking in UNESCO world heritage site

You can learn how Shirakawago Gassho-zukuri is made and how the villagers live

Wada House

You can enter the traditional house of gassho-zukuri
Guide will everything explain inside the gassho house

Lunch in restaurant (included in the tour fee)
Big waterfall + Giant tree + Hot spring in nature

Hirayunomori

Enter a traditional Japanese hot spring and relieve the fatigue of hiking (Hiking time:1 hour)

Hirayu Waterfall

You can see a dynamic Hirayu waterfall and a 1000 years old giant tree called Oo-nezuko
Day 2
Higashiyama walking course

Walking time is about 90 minutes and you can visit a lot of temples

You can see many temples and old buildings
Our tour guide explains about the Japanese culture and history of Takayama
You can see a painting of after dead world related Buddhism

Lunch in restaurant (included in the tour fee)
Rickshaw ride

You can experience Japanese old style of transportation
A rickshaw is a vehicle designed to transport people with human power

Walking in Takayama city

About 90 minutes
Takayama Jinya

You can see difference size of gate for ruler and small gate for criminal.

Hida Kokubun-ji Temple

You can see difference size of gates, big gate for ruler and small for criminals etc

Nakabashi Bridge

You can see beautiful Miyagawa river

Yamazakura Shrine

Our guide will explain Japanese Shinto religion, the definition of "Ema" and the traditional ladder which was made by Hida Takumi (carpenters)
Day 3
Mont-Deus (mountain)

About 2 hours hiking
You can climb this mountain in 2 hours
There are lots of big stones in the mountain

Lunch in restaurant (included in tour fee)
Ogenji temple
Garyu Park

You can see a huge 1000 years old cherry tree which is famous for cherry blossoms as indicated in the photo below

Minashi Shrine

Minashi shrine has a connection with emperor of japan
*The above itinerary is an example. The content can change according to your requests.
Photos
Information
This is private tour.
Meeting point: JR Takayama station west gate or your hotel
Please bring the following items:

Towel for hot spring
Shoes for hiking
Rainwear (if you need)

Travelers: 1-20
Duration: 2-3 days
Inclusions:

Tour guide fee
Transportation by Private Bus or Taxi
Special lunch for 2-3 days

Exclusions:

Facility entrance fee / service fee
Hotel (where you are going to stay during the 3 days tour)
Entrance fee of all places
Entry/Admission fee – The Historic Villages of Shirakawa-go Gassho Style Houses
Entry/Admission fee – Wada House
Entry/Admission fee – Hirayunomori
Entry/Admission fee – Takayama Jinya
Entry/Admission fee – Shinhotaka Ropeway

Cancellation policy:

10-8 days before tour starts 20%, 7-2 days before tour starts 30%, 24 hours before tour starts 40%, one day before tour starts 50%, late or after tour 100%
If the tour is canceled due to bad weather conditions, notice will be sent by e-mail one day before the tour date. Tour fee paid will be fully refunded.
A flight delay or cancellation certificate is required to request for rescheduling or refund.
Price
Takayama & Shirakawa-go 2 days tour 380000 yen / group
Takayama & Shirakawa-go 3 days tour 500000 yen / group